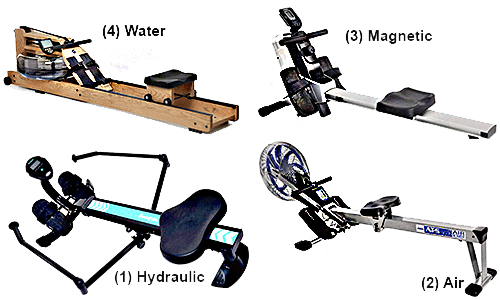 Choosing your Indoor Rowing Machine
When it comes to choosing an Indoor Rowing Machine, there are a few things you need to take into consideration.
There are not that many exercises that you can do to tone up yourself and keep fit, that are better for strength, conditioning, and cardio than using a Rowing Machine. The problem is that in order to do rowing exercise you either need to join a Gym or take up the sport, which is great provided you have both the time and money to spare.
Of course, if you join a gym, in most cases you will have access to many rowing machines and different forms of equipment but again the problem with this is the cost. Most gyms will cost you around £70-80 a month to join!
The other way, of course, is to get a home rower. This means that you can row in the comfort of your own home and you can pick up a rower relatively cheaply. The thing you need to know if you are looking for a home rower is what you are using it for.
Rowing machines provide a great cardiovascular workout. They work the arms, legs, and back, and can help tone the entire body. But Before you start using a rowing machine, it's important to get familiar with the different types and terms.
"To get fit of course!" I hear you cry! Yes, but depending on which home rower you pick up you will get a different level of resistance.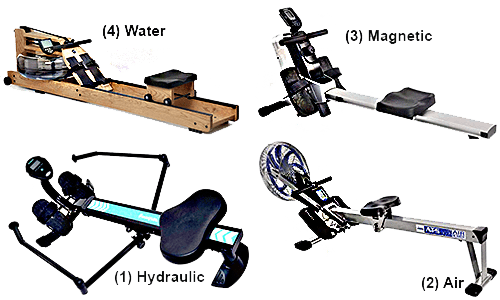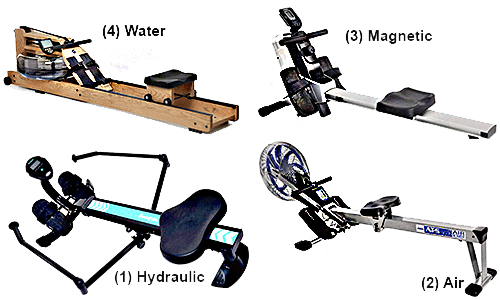 Some will give you arms like oars, others are T bars that you hold with both hands and others will give you a full oar-like movement and resistance like water.
The main types of resistance you will find in a rower are:
– Hydraulic
– Magnetic
– Air
– Water.
As a rule of thumb if you are just starting out the hydraulic versions are smaller and usually cheaper. However, if you actually do a row on water and want to strengthen your muscles for real rowing you can go for water. These are normally a bit noisier and as they are the closest to the real thing they are pretty pricey as well.
If you are just beginning I would look up a compact, hydraulic rower and these will normally be quieter, the quietest ones are magnetic but may also cost more.
When you're ready to start your rowing workout, the first thing you need to do is decide which type of Indoor rowing machine you want to use. It is important to pick a Rowing workout that is tailored to your individual fitness level and goals.
If you want the BEST rower I would suggest you have a look at the Concept 2 rower as this is the closest thing to rowing but will cost more as well.