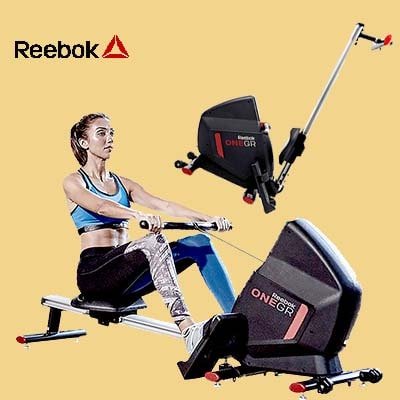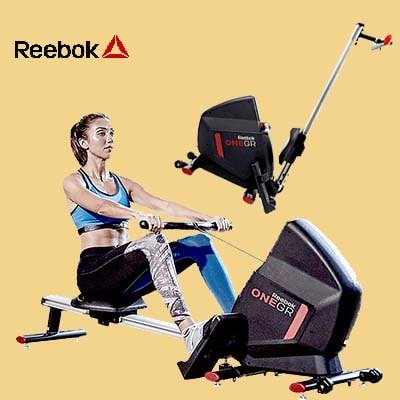 Average Rating 5.0 out of 5

Reebok One GR Rower – Experiencing excellence when performing the low-impact workout
Are you keen to indulge in a low-impact workout, and do you want to go for Reebok GR Rower? Well, as a user you have many questions in mind. I am a fitness freak too but I was not sure whether it was a smart idea to buy this machine or not.
Well, I will never want others to go through the same dilemma, and this is why I am writing a review on Reebok rower so that you have a clear idea of what is coming your way.
Before the detailed review, I will like to tell you that the Rower is a great choice if you want to go for a complete body workout. If you have sore joints and back, then this machine plays a crucial role to relieve the element of stress.
Features
Offers a smooth action
What you will love about this Reebok Flywheel Rower is that it provides a smooth action for the workout. The reason is that the rower makes use of the 6.5 kg flywheel and 1.23m rail.
Pre-set programs available
Plus, you will get about 12 pre-set programs with this Reebok flywheel rowing machine. Additionally, you will also get a manual program, race mode and heart rate control with this Rower. I felt that one can perform versatile cardio exercises due to the presence of these programs.
Varying resistance levels available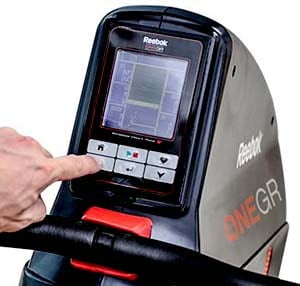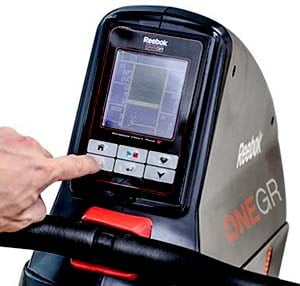 Whenever I buy a fitness machine, I am of the opinion that you should focus on your comfort level. If you are not comfortable using a machine, then you will not get the desired results at all. The Reebok Rower has about 16 resistance levels, and this is why you can adjust the resistance as per your comfort using the LCD monitor.
The LCD monitor is connected with the heart monitor, and I used to keep track of my heart rate through this monitor.
Different user profile feature available
There are times when multiple people use the same machine. Well, it is the case in our household. The good news is that the rower allows you to create different user profiles.
Adjustable foot strap available
I also appreciate the adjustable foot strap feature that is available with this rower.
Foam padded handlebar
I do not like machines in which the handlebar is hard. However, it is not the case with this Reebok rowing machine. The handlebar has foam padding so you can hold it without a problem.
It is also easy to store the machine, and you can fold Reebok GR Rower when it is not in use. Moving the machine is also not an issue. You can move it to a new location by wheeling it around.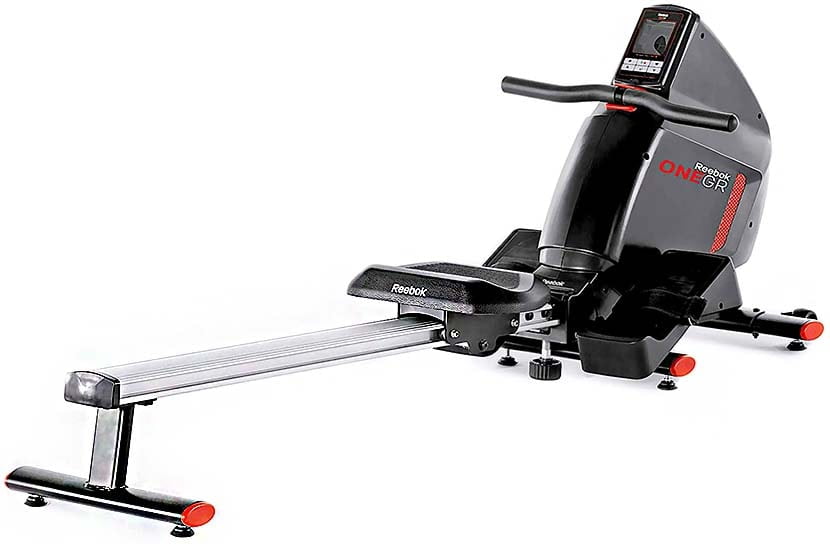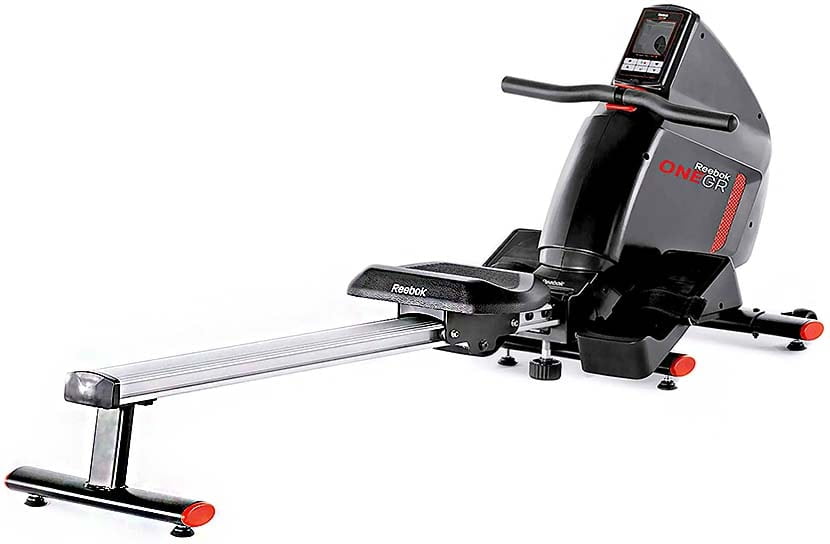 PROS
• The LCD control is appealing.
• It will not take you a lot of time to assemble the machine.
CONS
• The manufacturer should think along the lines to reduce the price of the machine.

Now, most people get concerned about one thing, and that is how long the Rower will last. If I tell you the truth, it depends upon how you maintain your machine. I will give you some tips here so that you can prolong the life of Reebok Rower or in fact any of the good grade rowers you intend to purchase.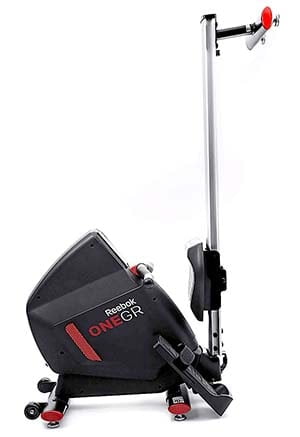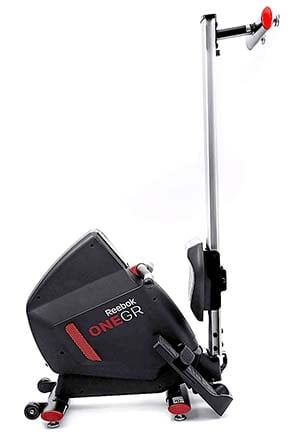 The most important thing is that you should inspect the rower on a regular basis. If you do not have the technical knowledge to manage the inspection, I recommend that you seek professional help. The benefit of this practice is that you will remain aware of the wear and tear of your machine.
It is also important that the machine should be placed away from direct heat. I have made this a habit that whenever I get off my machine, I wipe off the moisture due to sweating, and you should do the same.
You should also lubricate the machine and tighten any loose parts to get the best results. Make use of good quality lubricants so that you do not end up harming your machine in any way.
Reebok GR is a great choice as it uses electronic resistance. But If you're looking for an air-magnetic combination resistance rower within the same price range we suggest you to checkout York Fitness R301 rowing machine. It is also reliable and Amazon has it on its bestseller list. Here is a list of 4 other machines that we recommend to any fitness enthusiast, they are:
Concept 2 Model D rower
Concept 2 Model E
Freedom air rower by JTX
V Fit Tornado
Verdict
If you want to invest in Reebok One GR Rower, then you should not be hesitant at all. Consistent efforts will bring results, and you will tone your body in no time. However, there is one thing I encourage users to do. Before buying you should prepare your list of questions.
You should make it a point to put up the questions to the manufacturer at the time of purchase. The benefit of this practice is that you will buy the machine with confidence, and you will have realistic expectations about the results so go for the purchase right away.
Invest time in exploring the machine when you buy it. It will take you some time to develop an understanding of the features, but you will get used to it with time.